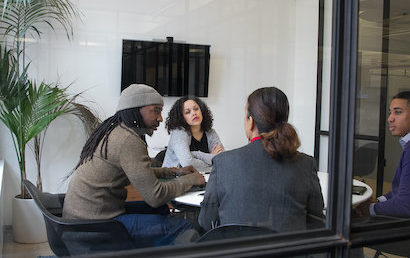 |
By: Rachel J. Robasciotti, Principle, Robasciotti & Philipson This article is part two of a series about race and racism in financial services. The full series can be read here. Impact investors focused on ...
Racial Justice Investing via RISE
Explore the RISE Racial Justice screen and learn how systemic racism has shaped the current landscape for racial justice investing.
Build a Diverse Team in Financial Services
"Diversity in the workplace doesn't happen by accident, it happens by intention." Learn how we built a diverse team in financial services.
RISE Forum Follow-up
Learn what RISE is doing to support the #MeToo movement and workplace safety for women.
New Research on Gender Equity
Discover what makes a company good for women. Rachel interviews Sandy Maro Hunt on her groundbreaking research released at the first global Gender-Smart Investing Summit in London.
How RISE Supports Gun Control
Learn how RISE created a community-developed social screen to support the gun control movement.
Political Giving that Works
Learn how to engage in powerful political giving that resources women and communities of color! This video highlights new strategies that leverage the power of these communities to turnout…
Schwab TV Commercial
Robasciotti & Philipson is pleased to announce that Rachel J. Robasciotti is featured in a new advertising campaign from Schwab Advisor Services.
Women in Wealth Management
As part of the nationwide Women in Wealth Initiative, Rachel headlines this video about the rewarding and unprecedented opportunity for women in wealth management.